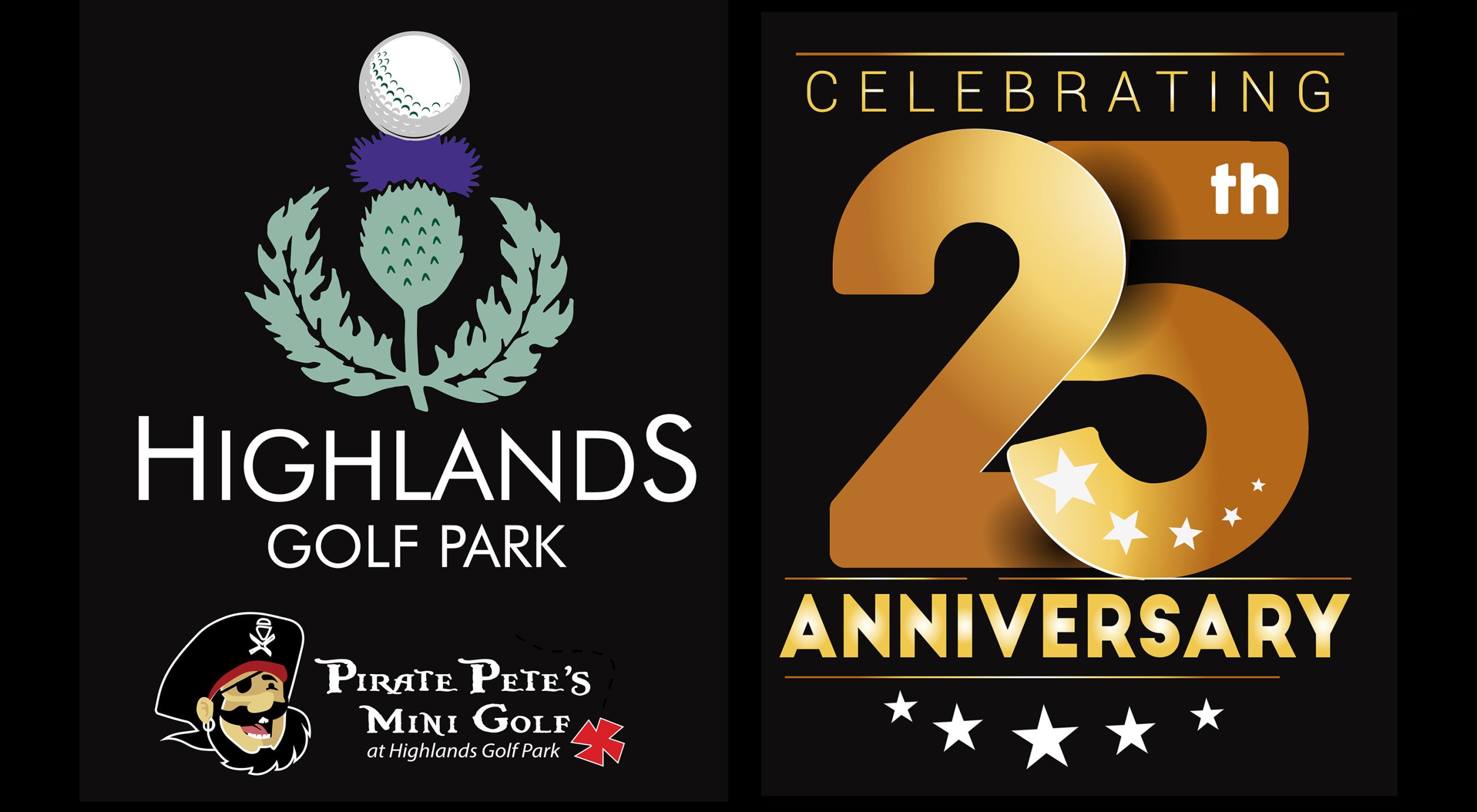 We're Celebrating 25 Years!!
Monday, May 23rd, marks the 25th Anniversary of Highlands Golf Park and we will be celebrating all week!!
Monday only = 25% off buckets of golf balls and rounds of mini golf.
Tuesday – Friday = special deals from the anniversary celebration bucket
Be sure to enter to Win a Prize in our in our raffle – drawing will take place on Friday (May 27th)
On May 23, 1997, the Scheuermann family's longtime passion for the game of golf and its rich traditions produced a spectacular golf practice and learning center in Ruckersville, Virginia – The Highlands Golf Park. Owner and retired professional golf instructor, Anne Marie Scheuermann, dedicated the park to the memory of her Scottish father, Leslie W. Mercer, who was also a golf instructor who wanted to share his love for the game with all people of all ages. Mercer pioneered the development of high school golf teams and was an early proponent of public links golf courses.
The Highlands Golf Park reflects this family's love of golf and its rich traditions.  25 years ago, Anne Marie and her husband Peter Scheuermann created both a business and their family's legacy for the future. And, their daughter, Gretchen Scheuermann, continues that tradition today.  The Mercer-Scheuermann family has produced a legacy of golfers utilizing their strategically-formed training areas and methods combined with an atmosphere of fun and encouragement.
Stay Up To Date With The Latest Updates and Event Info